Your Dream Home,

Our Dream Team
Regional Production Manager
Loan Originator
NMLS#: 143750
Mortgage Company Memphis, TN
At Mortgage Financial Services, we understand that finding the perfect mortgage for your dream home can be a daunting task. That's why we are here to help you navigate through the mortgage process with ease and confidence. As a leading mortgage company in Memphis, TN, we are dedicated to providing personalized service and tailored solutions to meet your unique needs.
About Mortgage Financial Services
At Mortgage Financial Services, we make it our mission to provide the best mortgage services available to our clients. Our experienced team of loan officers are committed to finding the right loan program for each customer. We understand that everyone has different financial circumstances and goals, and we strive to help our customers get the most out of their home purchase or refinance.
We offer a wide variety of mortgage solutions, including:
Conventional loans
FHA loans
Jumbo loans
Refinancing options
We also offer a variety of specialty programs to fit your individual needs. Our loan officers are knowledgeable and experienced, and we strive to make the mortgage process as stress-free as possible for our customers.
Why Choose Mortgage Financial Services?
With our deep knowledge and understanding of the Memphis housing market, we can offer you insights and guidance specific to your local area. Our team of experienced professionals is well-versed in the intricacies of the Memphis real estate market, ensuring that you receive the most relevant and up-to-date information.
Wide Range of Mortgage Options
Whether you are a first-time homebuyer, looking to refinance, or seeking a jumbo loan, we have a wide range of mortgage options to suit your needs. Our team will work closely with you to explore different loan programs and find the best solution that fits your financial goals.
We understand that the interest rate plays a crucial role in your mortgage decision. As a trusted mortgage company in Memphis, TN, we strive to offer competitive rates that help you save money over the life of your loan. Our team will diligently search for the best rates available in the market and present you with options that fit your budget.
At Mortgage Financial Services, we believe in building strong relationships with our clients. We take the time to understand your unique circumstances and financial goals, allowing us to provide personalized solutions tailored to your needs. Our dedicated team will guide you through every step of the mortgage process, ensuring a smooth and stress-free experience.
Quick and Efficient Process
We understand that time is of the essence when it comes to securing a mortgage. Our streamlined process and efficient operations ensure that your mortgage application is processed promptly. We are committed to providing timely updates and transparent communication throughout the entire process..
Contact Mortgage Financial Services Today!
If you are looking for a reliable and trusted mortgage company in Memphis, TN, look no further than Mortgage Financial Services. Our team of experts is ready to assist you in achieving your homeownership dreams. Contact us today to schedule a consultation and take the first step towards finding the perfect mortgage solution for you.
Proudly serving Little Rock, AR and Memphis, TN.
I'm here to answer any questions you might have about our products and services. Feel free to contact me using any of the following methods: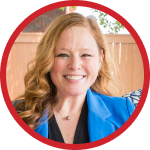 Jennifer Ballheimer
RMLO NMLS 143750
p. (501) 472-8109